3.625 cts Red to Pink Rhodolite
Apologies for the fingerprints, marks and dust in the photos and the video, this stone is actually free of chips scratches and inclusions. It is a Rhodolite Garnet from Ngorongoro in Tanzania with beautiful deep red colors and pink sparkles. This garnet has nice dimensions and is well cut. It is the perfect gemstone for a romantic ring.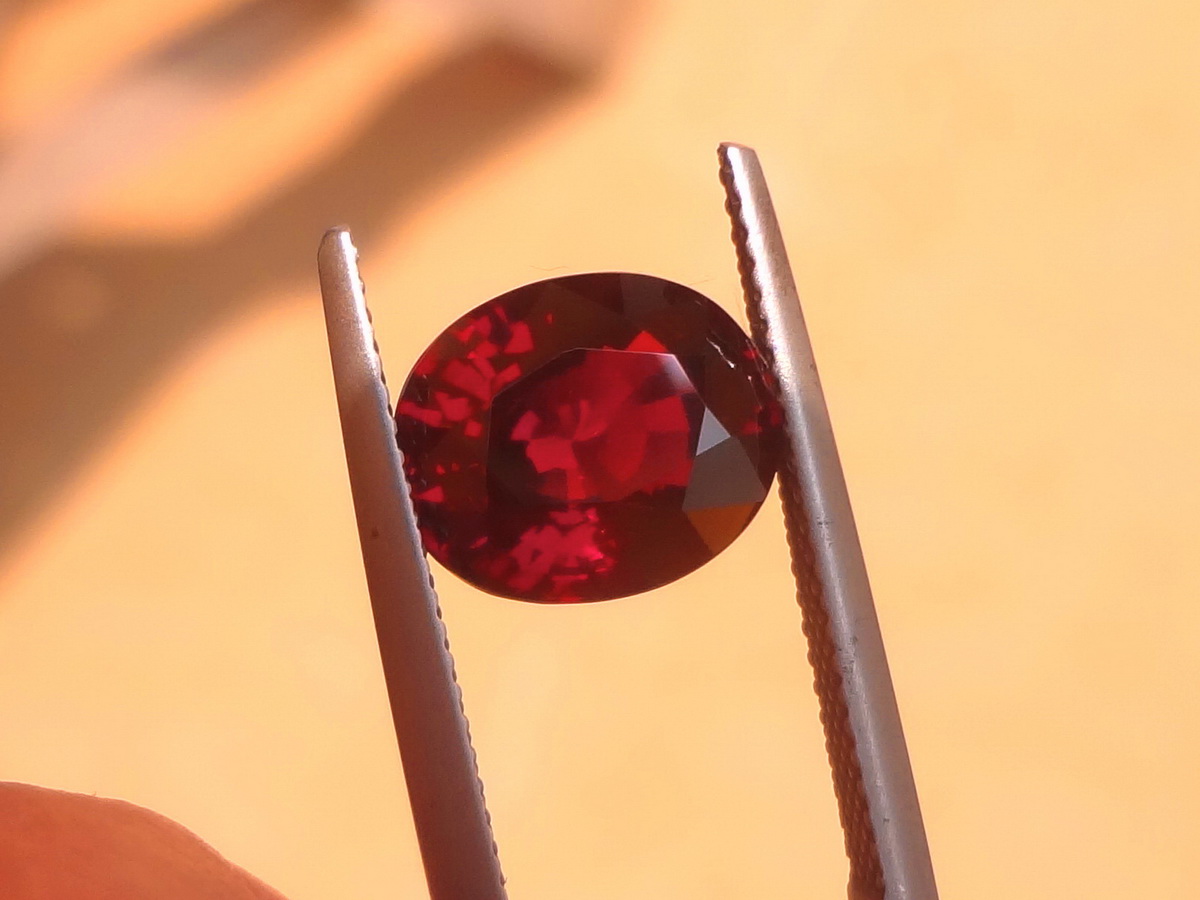 Description
The gem's images are not touched-up with photoshop nor taken in a professional studio.
Gem's Weight:
3.625 Carats
Treatment
Natural - Untreated
Dimensions:
L 9.45mm / W 8.05mm / H 6.05mm