Natural Cambodia Zircon Wholesale Lot
Affordable discounted price for this wholesale lot of natural raw (unheated) Zircon from Cambodia. 47ct for 60 gemstones, calibrated at 3mm, 4mm and 5mm, this is an excellent deal for orange Zircon.
This price is a very affordable lot for jewelry professionals who want to test their market with natural Zircon. The color is in shades of orange to brown sugar. many pairs and sets can be selected from this lot. Cutting is decent while imperfect, 2 of the loose gems are cracked in this lot but they are not counted in the price, they just come for free.
These gems are cut in a tapered square / princess calibrated shape.
Additional discounts also will be possible when placing a wholesale order (additional products).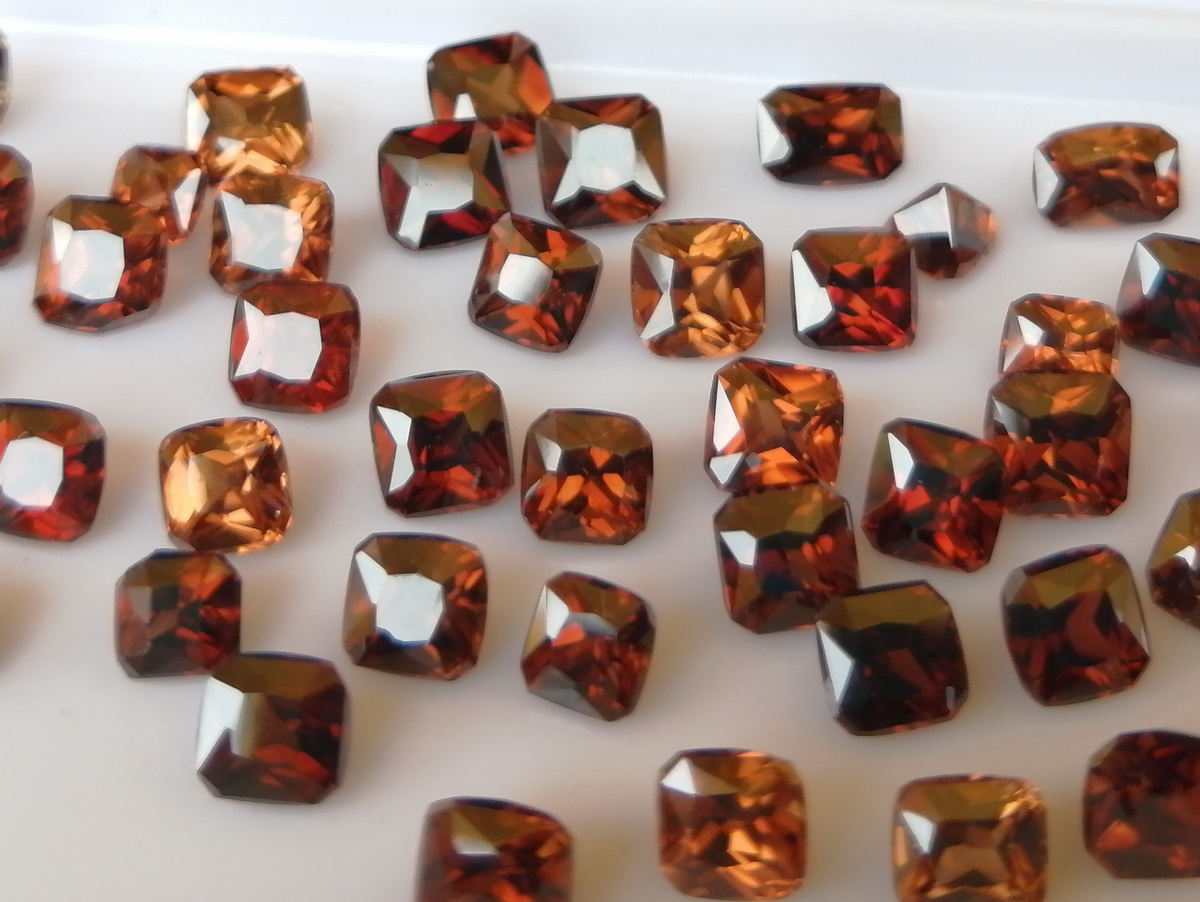 Gem's Weight:
45.77 Carats
Number of stones:
60
stone(s) in this lot
Shape:
Square / Tapered Princess Cut