3.1ct Golden Color Raw Zircon
It is hard to define the particular color of this un-heated natural Zircon, it is somewhere between yellow, orange and gold. It is perfectly clean, well cut with good proportions an very shiny throughout.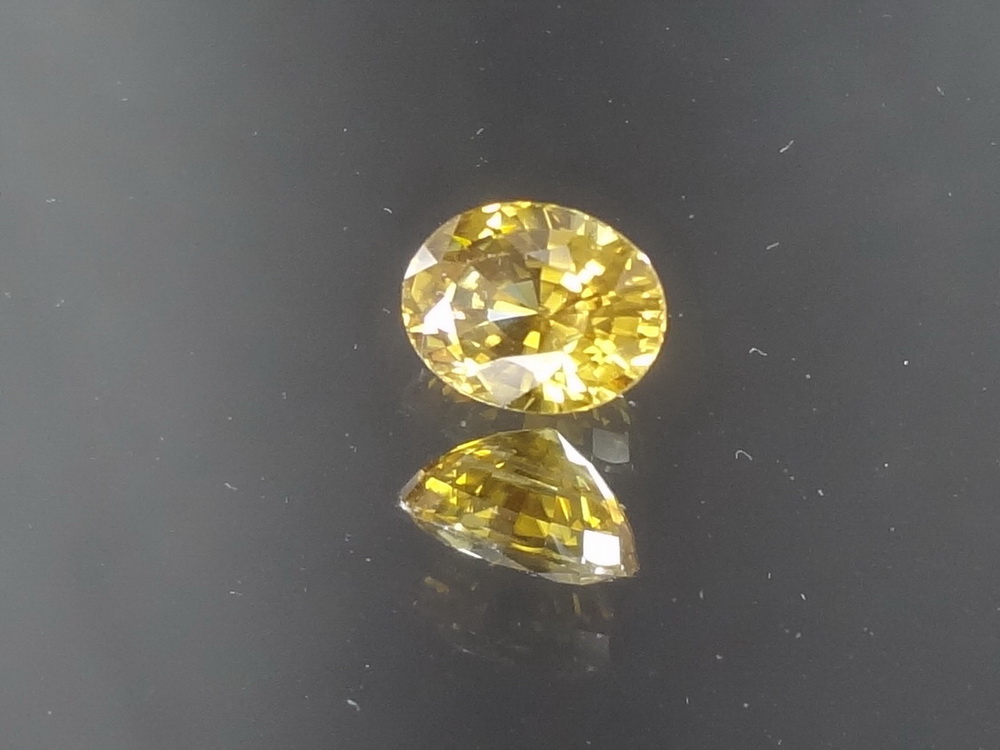 Description
Pictures taken indoors and outdoors, under shade or direct sunlight, with and without light or flash, so you can get an idea of the gemstone as realistic as possible.
Origin:
Rattanakiri, Cambodia
Dimensions:
L 7.95mm / W 6.8mm / H 5.15mm