Sold: Outstanding AAA Deep Blue Zircon 10ct-
Ok, it's not 10 carats, it's 9.85... This is the absolute best possible blue color you can find for natural Cambolite Zircon. It is a high hue AAA color grade dark blue Zircon. The cut is perfect with great proportions, shaped in rectangle (trimmed baguette), it is perfectly clean, free of inclusions, chips, breaks or cleavage marks, classified flawless (FL). This high density saturated blue color gemstone offers the best possible color for blue zircon, nearly navy blue throughout, and clearly navy blue in the sparkles. This zircon is the absolute collectible gem for collectors and aficionados of unique gems.
Discount will be possible for wholesale orders only.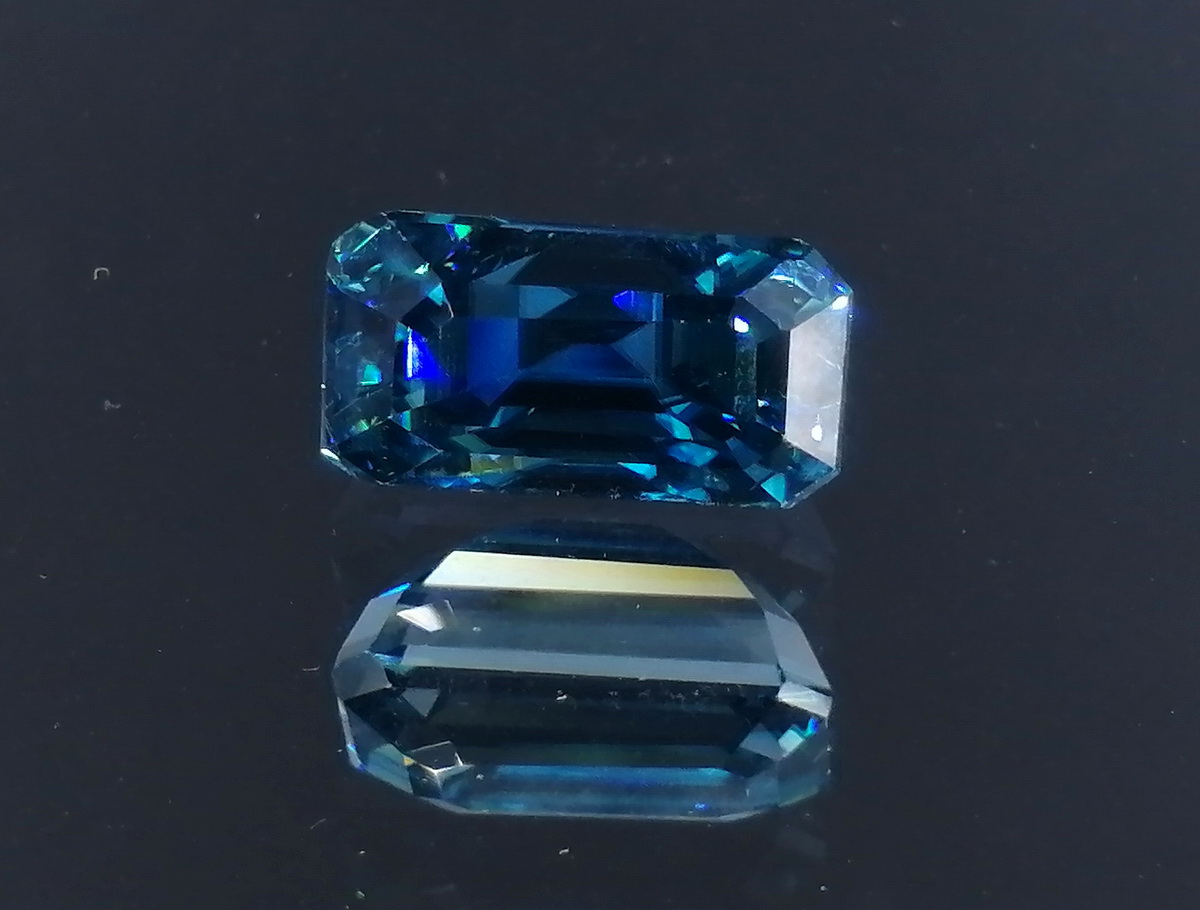 Gem's Weight:
9.85 Carats
Dimensions:
L 13.32mm/ W 7.09mm / H 8.00mm
Shape:
Trimmed Baguette / Rectangle
Origin:
Ratanakiri, Cambodia
Treatment
Charcoal Heated