SOLD Grade AAA Trapezoid Blue Zircon 7ct+
Best possible color for blue zircon, it has some of the good high hue we like to find in Cambodian blue zircon. The stone is perfectly eye clean and weights over 7 carats. The cut is of good quality though not yet perfect precision cut in tapered baguette
or trapezoid fashion, This is already a collectible gemstone for lover of best quality gemstones or for exquisite jewelry creation.
The color grading for this blue zircon is Grade AAA or A+. .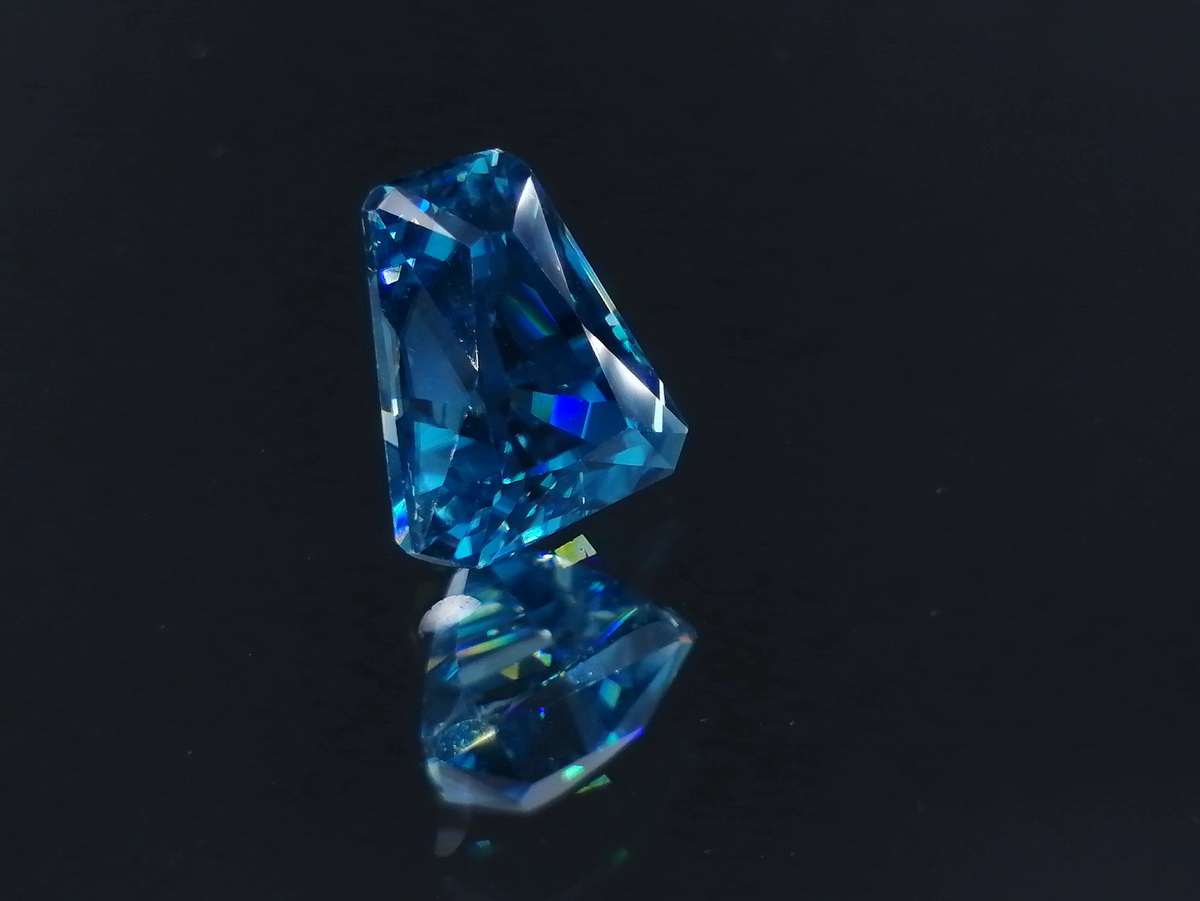 Dimensions:
L 10.91mm / W 9.21mm / H 7.77mm
Shape:
Tapered Baguette / Trapezoid
Origin:
Rattanakiri, Cambodia
Treatment
Charcoal Heated